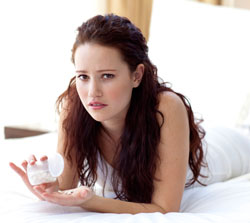 Taking drugs like ibuprofen and aspirin could increase your risk of a heart condition  known as atrial fibrillation, according to research from the British Medical Journal. Atrial fibrillation or flutter is a condition in which the heart beats irregularly or quickly. People with atrial fibrillation have an increased risk of stroke, heart failure, and mortality.
Many patients with chronic pain use non-steroidal anti-inflammatory drugs (NSAIDs) like aspirin, ibuprofen, and naproxen. But previous research suggests that several of these drugs may pose cardiovascular and renal risks.
To evaluate the safety of several drugs, researchers surveyed 32,602 patients with atrial fibrillation or flutter and 325,918 healthy patients. Participants who regularly took NSAIDs had an increased risk of atrial fibrillation.New users of the drug were 40-70% more likely to have atrial fibrillation than non-users. (Percentages varied based on the drug).
Patients with chronic kidney disease or rheumatoid arthritis were particularly susceptible to the risk,  but older patients had the highest risk of all.The researchers wrote that older patients "are of special concern because the prevalence of use of NSAIDs and the incidence of atrial fibrillation increase with age."
With millions of chronic-pain patients regularly taking NSAIDs, this research could have "major clinical and public health implications." Patients with chronic pain may benefit from employing a safe, non-drug method of managing pain. Treatments like chiropractic reduce pain naturally by addressing the root of chronic pain rather than just alleviating the symptoms.
Reference
Schmidt M, Christiansen C, Mehnert F, Rothman K, and Sørensen HT. Non-steroidal anti-inflammatory drug use and risk of atrial fibrillation or flutter: population based case-control study. BMJ 2011; 343: doi: 10.1136/bmj.d3450.
Share